07 avril 2008
Le nouveau site internet de Sadoo et en ligne, check this link for Sadoo new website
14 janvier 2008
check sadoo myspace link
http://profile.myspace.com/index.cfm?fuseaction=user.viewprofile&friendid=308006538
23 novembre 2007
Damalanop
Vidéo envoyée par lionfamily
"damalanop", nouveau morceau (love song)sur l album "roots" de sadoo and the lion family
10 novembre 2007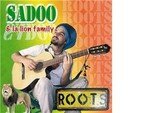 L album "roots" de Sadoo et la lion family est maintenant dispo au Senegal, distribué chez Origines SA.
Sadoo et la lion family egalement en concert chaque dimanche à la Prainha, almadies
04 octobre 2007
sadoo a Lisbone au "chat qui peche" reggae music in Lisboa, Portugal with Sadoo at "le chat qui peche"
06 septembre 2007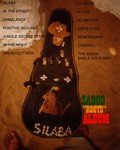 Walawalabok!!!!!!!!!!!!!!! Listen for free, then download the songs you like... the new
album of Sadoo and the lion family is "Roots"!! Venez écouter puis télécharger les sons que vous kiffé,
www.soundclick.com/sadoo ,(Attention: pour ecouter gratuitement choisissez "lo-fi" car parfois les lecteurs ne lisent pas correctement le "hi-fi", les sons sont pitchés et les morceaux sonnent beaucoup plus rapide, bonne écoute....)
nouvel album de Sadoo et de la lion Family "ROOTS"!!!!!!!!!!!!!!!!!!!!!!!!!!!!!!!!!
Lyrics, news and download on www.soundclick.com/sadoo (If you want to listen, click on "lo-fi" coz sometimes the players pitch the "hi-fi" and play it speed.)
03 septembre 2007
Sadoo is now on SoundClick, where you can listen and download music, in a few days maybe Sadoo's new album "roots" will be there, see you there www.soundclick.com/sadoo
Sadoo est maintenant sur soundClick, où vous pouvez écoutez et telecharger de la musique, bientôt peut être en avant première, le nouvel album "roots" de Sadoo, sera sur ce lien avant d'être dans les bacs, walabok! www.soundclick.com/sadoo
30 juillet 2007
guitariste Jazz, et guitare solo sur l'abum "samawoy" de sadoo, venez apprecier sa musique
http://www.soundclick.com/luctraonmilin
Jazz guitarist, and solo guitar on "samawoy", sadoo, come and check the sound, check this link
http://www.soundclick.com/luctraonmilin
24 juillet 2007
bonjour, la lion family propose aujurd'hui une interview de Sadoo à Dublin South fm,
http://www.ontheverge.ie/index2.html
Hello , today an interview of Sadoo at dubin south fm,
http://www.ontheverge.ie/index2.html
08 juillet 2007
lion family présente aujourd'hui Jim Daddy qui sera en featuring sur le prochain album de Sadoo . Jim Daddy prépare également un album solo avec le njougoup sound system http://ndjougoup.skyrock.com/1.html (big up Njougoup!), de bonnes vibes, très bon flow du bon sound, Jim en un seul mot "respect". Big respect brother, connection. Venez regarder son clip Baye Fall http://www.youtube.com/watch?v=stdY6y306pQ
lion family is proud to introduce you today Jim Daddy, who will be on Sadoo new album for a featuring. Jim Daddy works also on is own album with the Njougoup sound system http://ndjougoup.skyrock.com/1.html ( big up Njougoup!), good good vibes, good sound and a beautifull flow. only one word for you Jim "respect". Big respect brother, we keep the connection. You can watch his video clip Baye Fall http://www.youtube.com/watch?v=stdY6y306pQ